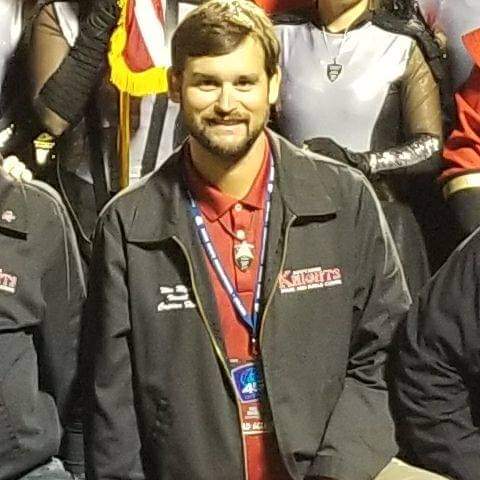 Visual Coordinator
Wes Myers is the Visual Coordinator and Show Design Consultant for Pell City High School.
Wes is a native of Winchester, Virginia. He moved to Georgia at a young age and has spent most of his life in the Southeast. Wes has been involved with the Marching Arts for 24 years beginning his career in High School playing Trumpet. After graduating High School Wes attended Jacksonville State University where he studied Music and Recreational Leadership. While at JSU, Wes was a part of many organizations including the nationally know Marching Southerners and the JSU Pep Band: Hardcorps, holding leadership positions for both. During the Summer of 2006 Wes was a member of the Spirit of Atlanta Drum and Bugle Corps Soprano Line. Upon the completion of the season he received the Brass Member of The Year award as well as a Leadership Scholarship.
Wes served as the Visual Caption Head for the Southern Knights Drum and Bugle Corps for 2 years (2016 – 2017) and was the Corps Director for 4 years (2017 – 2020)
This is Wes' 11th season with the Band of Gold (2011 – 2015) (2018 – Present).  He is excited to return for another season and is honored to work with this incredible staff and these amazing members. He is looking forward to a great season and raising the bar yet again as we continue with our success.   
Wes currently resides in Pell City, Alabama with his wife of 14 years Kimberly, their 2 children Ethan (11), Georgia (3) and their dog Aulani.