The 43rd Annual Pell City Marching Band Festival
October 21st, 2023
Admission: $10 (kids 8 and under are free) Parking: FREE
Cash / Venmo / Paypal are all accepted for admission and concessions.
Please take Note of the following rules / restrictions
No Tents or large umbrellas (non personal size) will be allowed in the stands to prevent blocking views of other attendees

No deliveries (Postmates, Door Dash, etc…) or outside food / drinks allowed inside the stadium. This applies to bands as well.

During band performances, foot traffic at the Bottom of the stands will not be allowed except for emergencies. This is to respect the performance times of each band and their fans
The Pell City Marching Band Festival is held at Pete Rich Alumni Stadium, which is located on the campus of Pell City High School in Pell City, Alabama. Our address is 1300 Cogswell Ave. Pell City, AL 35125. Click here for directions.
Ariel View / Important areas / Parking Map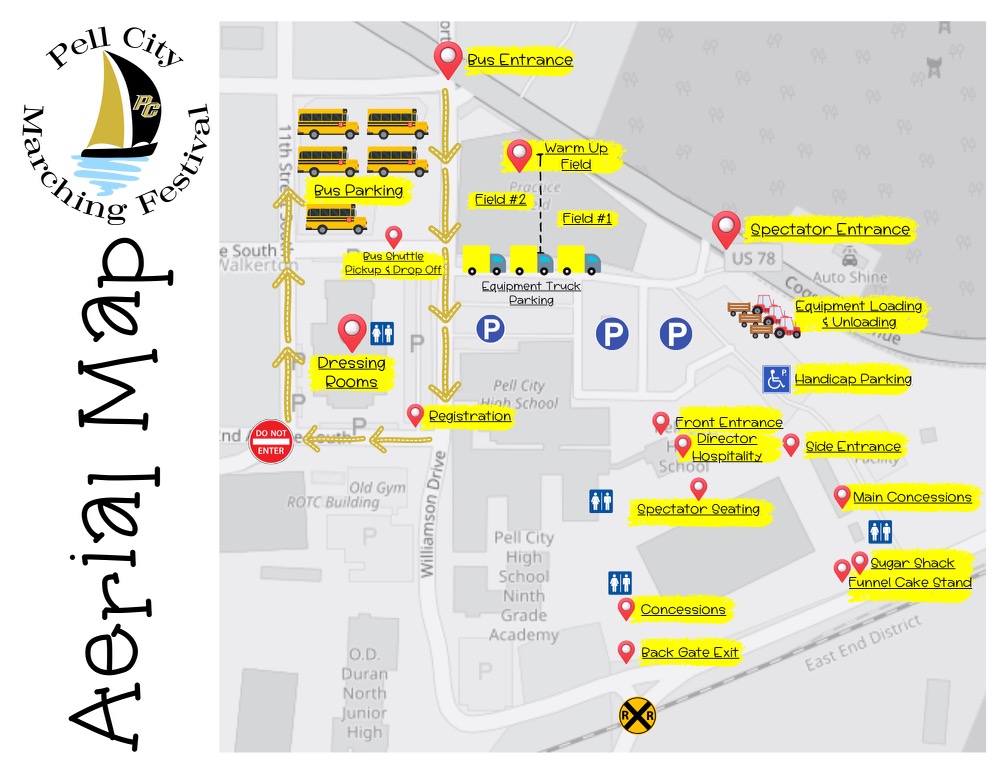 Below you will find our concessions menus